More and more women and men are dissatisfied with their bodies. This is due to the Instagram and covers of many magazines and magazines from which they are bombarded by the faces and bodies of celebrities. Women want to be slimmer, with tiny waste and bigger hips, while men tend to be more engrossing in muscular figures.
These aspirations lead to personal self-esteem disasters, so the experts decided to give advice. Dr Sandra Scott says men and women should feel comfortable in their bodies. But how? By giving up on unachievable body ideals.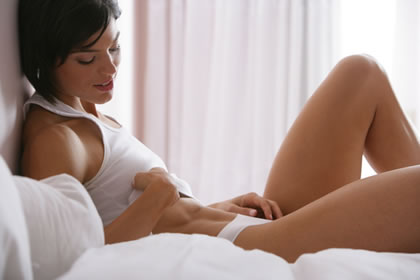 It is western societies that have started imposing this idea of 'perfect' bodies to the whole world. The perfect man is beautiful, tall and muscular, and his companion is equally beautiful, well maintained and impossibly slender (and usually with disproportionately large breasts or bottom).
These, so called perfect people, destroy morals even more by sending another message from the front pages, snapchats or Instagram stories: 'In addition to being beautiful, we also live happy lives.'
Reading between the lines, those who are reading these messages and already do not feel beautiful, misunderstand the message: 'If I look like this, this is how I'm going to live.' They connect beauty with happiness. Admiration for these 'perfect' bodies is a cause of stress in most people, and lately it has been intensely affecting young people.
A whole series of studies have shown that men want to be more muscular and women more slimmer with disproportionally bigger breasts and bottoms. It is alarming that many young people think they are overweight and therefore undergo strict diet regimes and throw out (at least) one meal from their menu. Not just that. They are sometimes exhausting their bodies with hours of gym attendance without wanted results. Doing exercise and going to the gym is amazing self care activity but when it is done for a right reason of staying fit and healthy with realistic expectations. When these ideals continue remaining unachieved, people do not hesitate to go for plastic surgeries, as we witness many celebrities do. In all of this, beauty industry is earning huge amounts of profits on people's miseries about their own bodies.
You are more than your figure
Many people ignore the fact that these 'ideal' bodies are just idealized and most of our bodies do not correspond with them. So in a moment of desire to own the perfect body, they remain dissatisfied with their bodies. All of this leads to depression and lack of self-confidence. Young girls are developing eating disorders alongside with depression and anxiety.
To make it easier for you, remember that in these thoughts you are not alone. Most people don't have (and will never have) a 'perfect' figure. This does not mean that you cannot possess the positive attributes we connect to the faces of celebrities (happy and successful lives, family, love relationships and the like). But remember we only see the glimpse of lives that these so called happy people decide to show us on their instagram, snapchats or cover magazine. Why do you think we are often shocked when we hear that all of a sudden some of them committed suicide or overdosed or ended up on rehabilitation. Some examples are Britney Spears, Justin Bieber, Robin Williams, Kurt Cobain, Jovan Belcher, Lucy Gordon, Jonathan Brandis, Billy Knight, Kate Spade, Gia Allemand, Aaron Hernandez, Lex McAllister, Chester Bennington, Stevie Ryan, Simone Battle, Caroline Flack, Amy Winehouse, and list goes on and on all the way to Elvis Prisley and Marilyn Monroe. But have you ever thought why they still were unhappy when we are witnesses of their own happiness on social media and elsewhere. If you just google them you will see how beautiful and successful they appeared to be. IDEALS! We created this image of them in our heads.
The most difficult of all of the myths that people in this case have is that if you don't belong to a group of 'perfect' bodies, no one will see you as physically attractive. Everyone can be attractive and successful in their own way and at the same time does not have to belong to a group of beautiful and successful.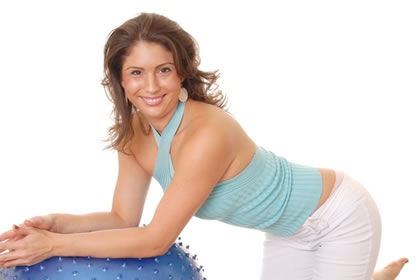 Personality is more than a beautiful body. There is also behaviour and character, to which you conquer the environment and achieve life's successes. All you have to do is accept yourself for who you are, and your only goal should be to have as healthy a lifestyle as you can.
Appreciate yourself
To be as satisfied as you can, pull out all your trampets, achievements and successes, and throw away everything that makes you unhappy, dissatisfied and feeling as you are under-performing. Work on what you're best at and be happy. Don't forget to live healthy – eat and exercise healthy. It'll make you feel better.
The foundation of success is a positive attitude. If you go to new victories with a lack of confidence, gather all the patience you have. The attitude you have toward yourself is of great importance. Lack of self-esteem can result in a counter-effect – unpleasant behavior. Believe me, people are more likely to love you less because of your behavior, not because of your appearance.
Confidence and satisfaction with its appearance is a condition in which you will automatically and unconsciously send positive signals to the environment. So be yourself and don't waste your time trying to be something you're not.